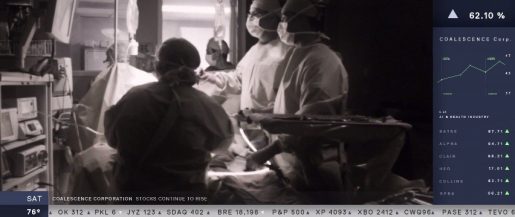 Activision's been hosting one of the worst kept secrets in gaming lately. From inserting QR codes and Snapchat profiles into Black Ops 2 maps to releasing strange dystopian trailers, the next Call of Duty has been all but confirmed over the past few weeks. All of that will soon change with Activision's big reveal set for April 26th.
Earlier today. Activision and Sony released a trailer entitled 'Embers' showing the rapid growth of human cybernetics and technology-driven enhancements. Less exosuits from Advanced Warfare and more true augmentations, ala cyberpunk and Deus Ex to a lesser extent. There are a few hidden tidbits to keep an eye out for, such as the constantly changing year and some references to a certain Coalescence Corporation. You can check out the newly released trailer (without any real gameplay footage or context to speak of) below, courtesy of Sony Europe.
Expect to hear more Call of Duty related news in the coming days as this story develops and a full reveal hits the internet on April 26th.