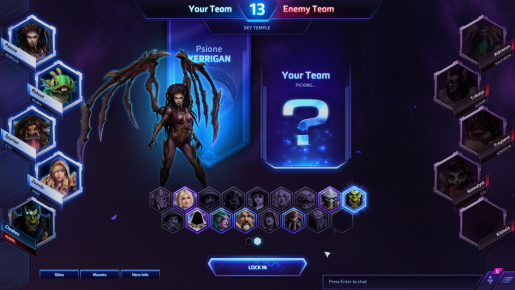 After a lengthy closed alpha and beta test process, Blizzard's Heroes of the Storm will finally make a true launch on June 2nd.
Blizzard's true entry into the MOBA (Multiplayer Online Battle Arena, ala League of Legends) has tried to take new approaches to the genre with mixing some of the conventions up. Map objectives place more of an emphasis on the strategic aspect of the game, more than just the usual tower rushing and deny/last hit mechanics of other entries in the genre. There's not even any gold to acquire or a shop to spend it in, leaving the character customization side of things up to the individual character's abilities and tactics.
If you're interested in trying out this free-to-play MOBA, the wait will soon be over. Arriving ahead of the title's official launch, Heroes of the Storm will enter open beta on May 20th.
Heroes of the Storm will launch with over 30 playable heroes and 7 dynamic battlegrounds, with a constant rotation of free playable characters (the remainder are unlockable either with ingame currency or real world cash) to follow. Look forward to trying out this fresh take on the MOBA genre when Heroes of the Storm comes to Battle.Net on June 2nd.