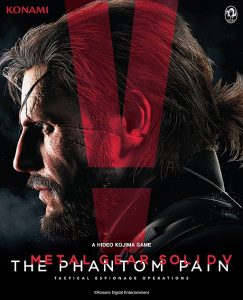 After nearly three years since its surprise unveiling as The Phantom Pain, Metal Gear Solid V has finally received a release date.
Leaked IGN videos from earlier today gave additional insight into Metal Gear Solid V's development with a seven minute interview with Hideo Kojima regarding his involvement with the franchise and what makes Metal Gear Solid/The Phantom Pain stand out in terms of storytelling and design. At the end was an announcement for the title's worldwide release date ahead of a countdown being teased on Konami's Japanese site.
Metal Gear Solid V: The Phantom Pain will be released globally across both PlayStation and Xbox platforms as well as PC on September 1st, 2015.