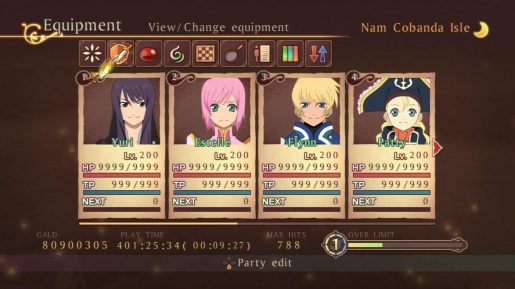 A labor of love more than four years in the making, fans have created and released a complete English translation for the Playstation 3 version of Tales of Vesperia.
The translation patch for Tales of Vesperia errs much into the gray area of homebrew and custom patches. In order to get the translation patch to run in the first place, you'll need a Playstation 3 that runs firmware 3.55 and has the capability to support custom homebrew applications. Any higher firmware will simply not be able to support the application. Beyond that, you'll need a retail PS3 disc of Tales of Vesperia and a PC to handle the patching and transfer process. The steps involved to get Tales of Vesperia patched and translated require moderate knowledge on certain PS3 homebrew applications and FTP transferring.
You can gather all of the information on how to patch your game as well as the translation patch in question here. The Tales of Vesperia translation team also produced a separate website where you can get menu items and story dialogue translated without having to do anything to your retail disc, such as if you have updated your Playstation 3 to the latest firmware.