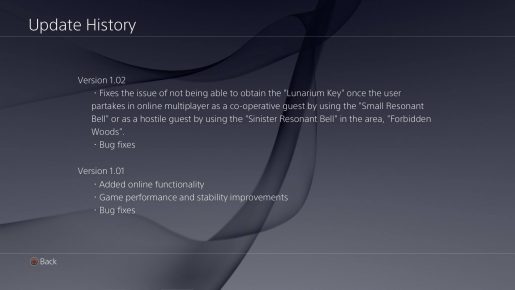 A few days after the duplication trick was revealed in the newly released Bloodborne for the PlayStation 4, From Software has released a patch to remove it.
In addition in removing the duplication trick, From Software also fixed the "missing Lunarium Key" and addressed a few known bugs in the game. To download the patch, just connect to the PlayStation Network and the patch will download automatically. It's a small patch and it should be done in a few minutes.
Still haven't picked up Bloodborne? Check out our review!