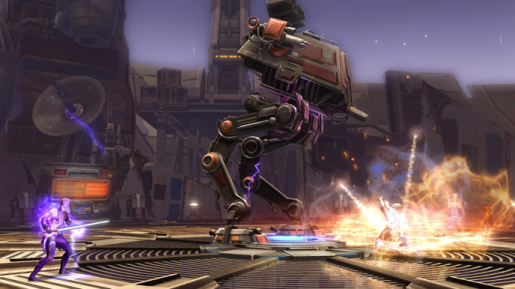 Several months following the launch of SWTOR's second expansion, Shadow of Revan, BioWare announced today the details of the next game update that will be live on February 10.
The newest game update to hit SWTOR will be called "Conflict on Rishi" and players can expect the update to arrive as early as Tuesday, February 10th. According to BioWare, the newest game update will feature two hard mode flashpoints and the start of the fourth season of PvP. Unfortunately, the two new hard mode flashpoints are simply the recycled flashpoints already featured from the Shadow of Revan expansion.
For more details, check out the Game Update page right here.