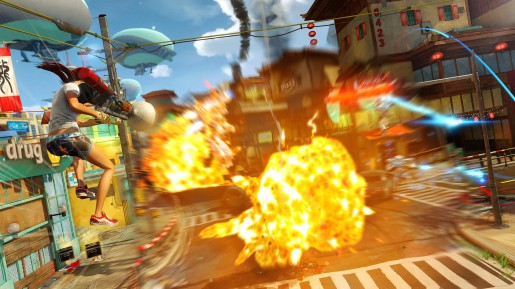 In celebration of Valentine's Day, Sunset Overdrive is getting a new Achievement worth 175 Gamescore.
The new Achievement that is now available is called "D'awwwww". According to the game, the Achievement celebrates the fatherly love between Sunset Overdrive's director Drew Murray and his daughter Ainsley. To unlock it, you must find 12 of Ainsley's drawings hidden in the world. Upon unlocking the achievement, players will get a pink tutu outfit to dress up their avatars in.
For those who have played the game before, they might have noticed that the drawings and outfit have been present since the game's launch. Those who have already collected the drawings can simply log in and they will retroactively get the points and Achievement.
Sunset Overdrive is now available exclusively for Xbox One.