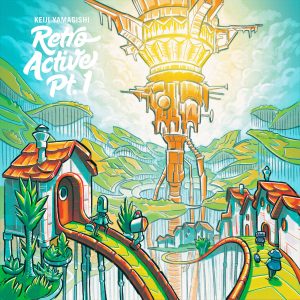 Keiji Yamagishi, known most famously for his works composing the tunes for Ninja Gaiden and Gitaroo Man, has finally finished and released the first of three solo albums this month.
Titled Retro-Active Part 1, the nine-track album experiments with various styles of chiptune music sure to get your foot tapping. The first track on Retro-Active, simply called First Contact, immediately invokes the sensation of taking off for the first time in Gradius and staying pumped up the whole way through. This mini album also features a small number of remixes by industry veterans Takahiro Izutani (Bayonetta) and Riki Arai (Zero no Tsukaima).
Retro-Active Part 1 is only the first album of three that Yamagishi-San plans to release throughout the year. You can check out the album on Bandcamp with a pay-what-you-want style pricing of $8 and up.