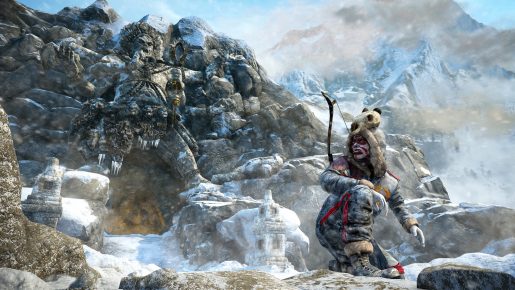 Far Cry 4's new add-on content titled, Valley of the Yetis, will be released on March 10, 2015, Ubisoft announced.
Gamers who have purchased the Season Pass will get the DLC for free. With the Season Pass, gamers will gain access to content like Valley of the Yetis as well as The Syringe, Escape from Durgesh Prison, the Hurk Deluxe and Overrun.
Players step back into the role of Ajay at the moment his helicopter crashes on a perilous Himalayan ridge. Stranded with no shelter, players must capture a camp and guard it from a mysterious cult who will return to reclaim their encampment. If players persevere, they will have more to fear than a stand-off against the cult, as yetis lurk in the shadows.

Players can take on Valley of the Yetis in single-player or with a friend in co-op as they fight to survive in the harsh Himalayan Mountains. While searching for a way out of the valley, they will unravel the mysteries behind the yetis.