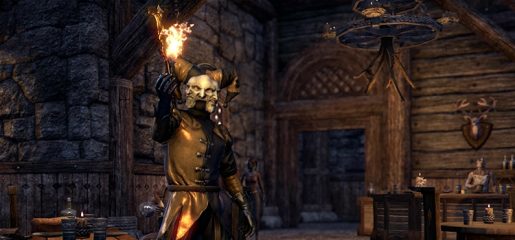 With The Elder Scrolls Online going free-to-play to those who have purchased the game before, Zenimax Online will be rewarding players who have been subscribers for 300 days, leading up to the release of Tamriel Unlimited on March 16.
Gamers who successfully subscribed to The Elder Scrolls Online for a total of 300 days will receive a mount that cannot be found in the upcoming Crown Store. The free mount that will be given out is the Striped Senche, a fluffy cute feline tiger.
In addition to the feline mount, the loyalty reward for those who have been subscribers for nine months total will receive the Mask of Cheerful Slaughter. Just like the two previously loyalty rewards, the mask will be sent through the in-game mail.
Check out the video of the two rewards only loyal subscribers will get soon: