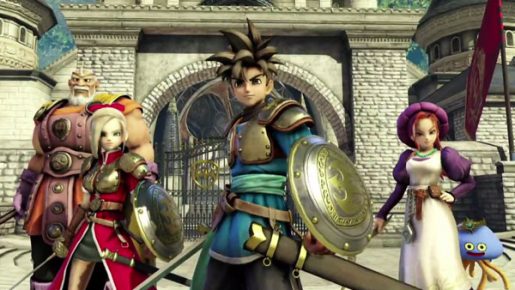 Square Enix confirmed today that Dragon Quest Heroes will launch in North America and Europe later this year for PlayStation 4.
According to Square Enix, the game will be available in both physical and digital versions. Unfortunately, Dragon Quest Heroes is a PlayStation exclusive and currently has no plans to release on other platforms other than the PS4.
Here's a brief summary:
In Dragon Quest Heroes, players must rise up against insurmountable odds, challenging swarms of enemies and conquering gigantic monsters. Dragon Quest Heroes comes to the PlayStation 4 system in beautiful high-definition graphics, filled with characters and monsters designed by world-renowned artist Akira Toriyama.

Both Yuji Horii, director and creator of Dragon Quest, and Koichi Sugiyama, the composer closely tied to the series since its first installment and creator of countless memorable musical masterpieces, are closely involved in bringing this title to life. Furthermore, ω-Force (Omega Force) from Koei Tecmo Games – the team that has created numerous popular action game series – is also taking part in its development.