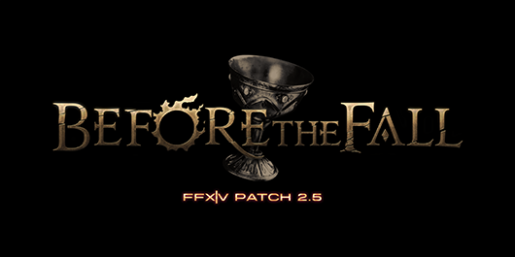 Square Enix revealed several days ago a bunch of new details in regards to Final Fantasy XIV's Patch 2.5 that is due out later this month.
The upcoming Patch 2.5 will be called 'Before the Fall' and is scheduled for the mid-to-end of January. According to Square Enix, the upcoming update will include roughly two-thirds of the final main scenario quests, three new dungeons, and the conclusion of the Crystal Tower questline and the World of Darkness. The patch will also feature new adventures of Hildibrand-agent of enquiry, inspector extraordinaire, a new battle against Odin, the Dark Divinity Legend in Urth's Fount, a new gear for gatherers and crafters, and many more.
As for the Gold Saucer, it will be part of Game Update 2.51 and will include chocobo racing, the much awaited chocobo breeding, the return of the FF Card game Triple Triad, and many more. Unfortunately, no release date has been set but hopefully, it will be around next month.
In addition, the part two of Before the Fall update will be released at the end of March and it will close the curtains on the story that brought about the rebirth of Eorzea. We'll finally see the conclusion of the A Realm Reborn story and we might see hints on what to expect in the upcoming expansion this Spring.