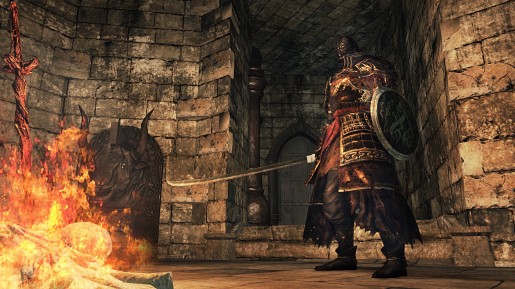 In preparation of the upcoming release of the definitive version of Dark Souls 2 on PS4 and Xbox One, Bandai Namco announced today that a free patch update will be released for the PS3 and Xbox 360 version of the original Dark Souls 2 this coming February 5th.
Gamers who already own Dark Souls 2 on either PC, PS3, or Xbox 360 and its three DLC packs, a free patch is coming that will make your game equivalent, except the pretty visuals, to the Scholar of the First Sin version. The patch is said to include a new character, the titular Scholar of the First Sin.
In addition, the patch also cuts the load times on PS3. Fans can look forward to the update on February 5. It will bring new story elements, additional item description text, and more. Check back with us near the release date for our coverage.