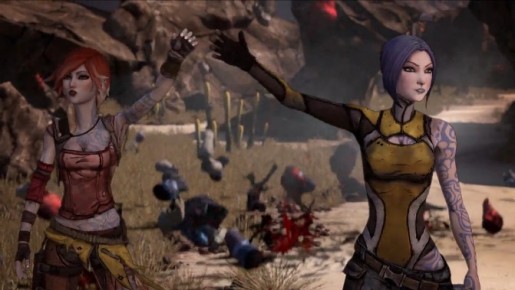 While only previously teased by a ratings classification in Australia, Gearbox has made an updated release of the recent Borderlands games official.
Titled Borderlands: The Handsome Collection, this compilation for Playstation 4 and Xbox One includes the second Borderlands title as well as last year's Borderlands: The Pre-Sequel. The first Borderlands title is strangely amiss, but given that the title is called The HANDSOME Collection, it's a given that only titles featuring Handsome Jack would make it into the package. The game will support cross-saves, allowing players to migrate their saves from the last gen versions of the game within the same console family (PlayStation 3 -> 4, Xbox 360 -> Xbox One). A new enhanced split screen mode will also be added, supporting up to four players on a single console.
Borderlands: The Handsome Collection is slated to arrive exclusively on PlayStation 4 and Xbox One in North America on March 24th, with an international release to follow March 27th.