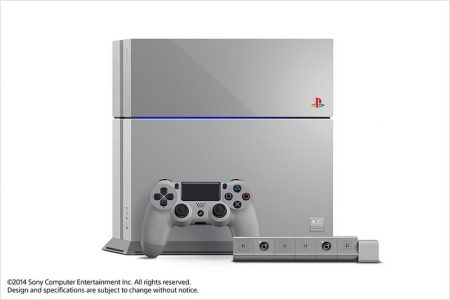 In celebration of PlayStation's 20th Anniversary in the market, Sony will be releasing a limited edition PS4 worldwide.
Reflecting the color of the original PlayStation, the limited edition PS4 will be in grey color, along with its accessories like the DUALSHOCK 4 controller and the PS4 Camera. According to Sony, the very limited edition PS4 will be given out in Japan via lottery through the Sony Store, and those in North America will have to watch out for the details on when to pre-order it. The grey Limited Edition PS4 will carry the price tag of $499.99.
"The 'PlayStation 4 20th Anniversary Edition' is a very special model that is reminiscent of the original PlayStation, which has inspired every other PlayStation platform launched in the past two decades," Sony Computer Entertainment president and Group CEO Andrew House said. "This limited edition PS4 offers a great sense of nostalgia to long-time PlayStation fans, while also providing a fresh experience to those who never picked up the original console.
"The 'PlayStation 4 20th Anniversary Edition' embodies our appreciation and gratitude to all our fans, publishers, and business partners that have provided us with tremendous support for the past 20 years, and we look forward to their support as we continue to imagine and build the future of PlayStation together for years to come. We remain steadfast in our commitment to deliver the best gaming experiences and to offer the best place to play for gamers around the world."
More details on the Limited Edition PS4 will be revealed when the PlayStation Experience event happens later this week.