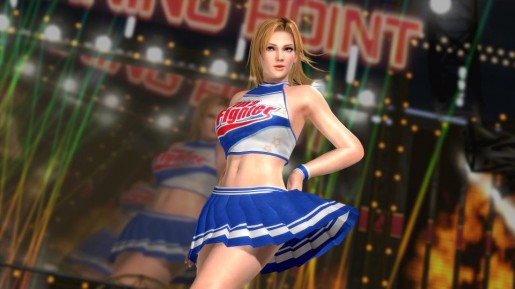 Tecmo KOEI is pleased to announce that Dead or Alive 5: Last Around will make its way to PC via Steam sometime in 2015.
The PC version of Dead or Alive 5: Last Around, which will be available for pre-order later today, will release on February 17th in North America and February 20th in Europe. It will be out alongside with the PS3, PS4, Xbox 360, and Xbox One versions.
DEAD OR ALIVE 5 Last Round will take to the ring to deliver the signature DOA fighting style, wrapped up in the most graphically impressive version of a DEAD OR ALIVE game ever seen. Combatants will present an unparalleled level of life-like detail, and smooth striking animations that will firmly place every fighter in the heat of the moment. The game's dynamic interactive stages once again boast a range of visually striking locations from around the world, while offering even more destruction, deadly new danger zones and a higher level of strategic choices for players to utilize in the quest for victory.

Character customization options get even deeper, as DEAD OR ALIVE 5 Last Round will offer over 300 open and unlockable costumes, and the brand new hairstyle and accessory options will give nearly endless possibilities to adorn the fighters for any occasion. Players can bring their run of rosters, costumes and accessories from DEAD OR ALIVE 5 Ultimate, as previously purchased DLC content will be transferable from last gen consoles to the PS4 and Xbox One.