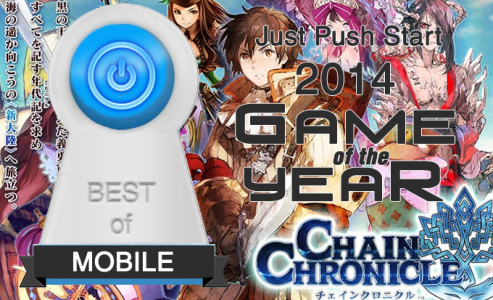 Right before the end of 2014, Gumi and Sega released a new free-to-play mobile game on Android and iOS devices for fans of the SRPG and Tower Defense genre. Unlike other mobile free-to-play games, Chain Chronicle doesn't push gamers to purchase anything to enjoy the game. Right out of the boxt, he game can be enjoyed completely free, although those with money do have the option to summon units making them slightly more powerful.
Chain Chronicle is a hybrid tower defense game and strategy-based role-playing game. For fans of the RPG genre who happen to enjoy a good story, Chain Chronicle offers one with an interesting plot that captivates players from start to finish. Each of the characters you recruit or summon have their own story to tell that will eventually shape up the entire storyline of the game. As for the gameplay, it's quite interesting due to its fast pace and challenging nature, in addition to the ability to customize characters.
Among other mobile games released this year, Chain Chronicle is simply the best and on par with other blockbuster mobile titles like Chaos Rings. Fans of the JRPG genre should definitely consider playing Chain Chronicle!