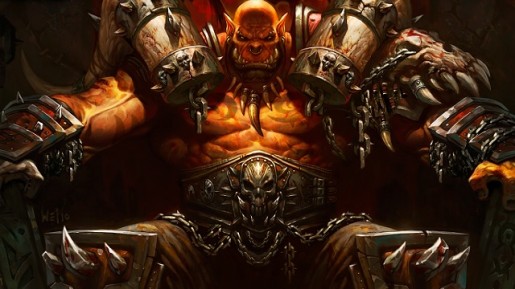 At last, the much anticipated expansion, Warlords of Draenor for World of Warcraft is now live.
Those who have pre-ordered the game digitally, the expansion can now be downloaded via the Battle.Net client. Simply launch the client and it will automatically download the expansion. In Warlords of Draenor, players will be able to experience the new and improved graphics for the game, a level cap increase to 100, new raids, new dungeons and more.
Subscribers who have picked up the Digital Deluxe edition of the game will get the following:
World of Warcraft —Dread Raven Mount and Dread Hatchling Pet: Swoop down from the dark of night on the black-winged Dread Raven, a mortal progeny of Anzu, and devour your prey in your next Pet Battle with the adorably ferocious Dread Hatchling.
StarCraft® II —Warchief Portraits: Summon the strength of two of the most fearsome Iron Horde warchiefs—Grommash Hellscream and Blackhand—as you clash in the Koprulu sector in StarCraft II.
Diablo® III —Warsong Pennant: Brandish this battle-torn pennant on your back, and channel the rage of the Warsong Clan against the demonic forces of Sanctuary inDiablo III.
Hearthstone®: Heroes of Warcraft™ —Blackrock Card Back: Outfit your champion's deck with a custom card back forged in the fires of Blackrock.