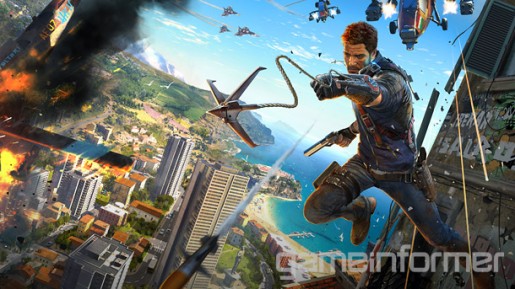 Revealed during December's issue of Game Informer, Avalanche Studios and Square-Enix will be bringing the Just Cause franchise back to the gaming front with Just Cause 3.
Releasing more than four years after the release of Just Cause 2, Avalanche Studios' open-world demolition title will arrive on both next-gen consoles as well as PC. Prepare to don the signature parachute and grappling hook once more as you try to topple a dictator that's ruling over a fictional Mediterranean archipelago. New to the series is the addition of a wingsuit to aid in getting around and causing mass destruction.
Just Cause 3 will be available on Xbox One, Playstation 4, and PC sometime in 2015.