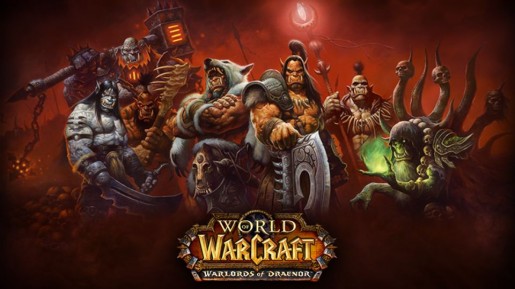 For the better part of two days, if you were on reddit trying to browse r/Wow, chances are you might've not been able to take part in the discussion. That's because the entire subreddit was taken down and held hostage by its top moderator, nitesmoke, in protest for the game's servers.
Nitesmoke, who has since disabled his Twitter account, had disabled the subreddit after the latest expansion for World of Warcraft, titled Warlords of Draenor, had launched. The game's launch on Friday had been fairly tumultuous, causing nitesmoke to be unable to log in and play. Because of this frustration, he had taken the entire subreddit into private mode until "I am able to log into the game." This prompted a small exchange with one of Blizzard's community managers, Zarhym.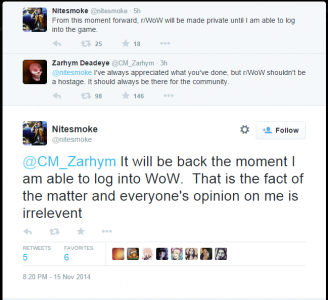 Eventually r/WoW was brought back online, in addition to a message from Reddit moderator aphoenix.
Blizzard was having issues allowing people to play the game that they have payed to play. As a form of consumer advocacy and protest, the subreddit was taken offline as a way to send a message to Blizzard that this wasn't acceptable. The idea is simple: if one has no faith in a product, one of the simplest ways to show that is via protest. Protest is most useful if it has some kind of financial context to it. Being that we typically log a million hits per day, /r/wow has a significant claim as a fan website. "Going dark" in protest has worked for a variety of other protests, and it could work for this as well
What do you folks think of the new expansion to World of Warcraft? Have you experienced any issues with logging in or playing since its launch on Friday? Let us know in the comments below!