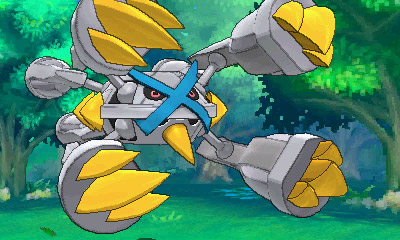 With the release of Pokemon Omega Ruby and Alpha Sapphire on the Nintendo 3DS, fans looking forward to get a Shiny Pokemon can get their first one via the game's mystery gift.
As soon as you have received your starter Pokemon, you can get that Shiny Beldum via the Nintendo Wi-Fi connection. To get the Shiny Beldum, simply go to the main screen. As soon as you download that Shiny Pokemon, head over to the nearest Pokemon Center to claim it.
The Shiny Beldum that you will get comes with the move Hold Back. It's somewhat similar to False Swipe in that they'll always leave a target with 1 HP. In addition, it will also hold a Mega Stone that allows you to evolve it into a Mega Evolved Pokemon.