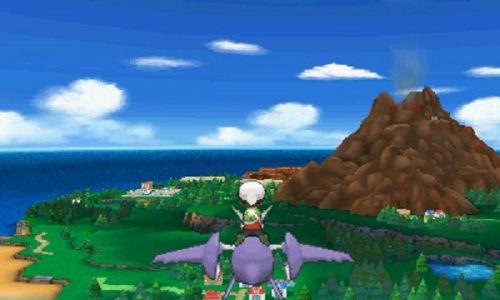 Pokemon fans who played Pokemon Diamond and Pokemon Pearl will be pleased to hear that Dialga and Palkia are two of the many Legendary Pokemon that are catchable in Pokemon Omega Ruby or Pokemon Alpha Sapphire.
Catching one of these two Legendary Pokemon will require some of your exploration skills. You will have to soar the sky to find either Palkia and Dialga. Just like any other Legendary Pokemon, both of these Pokemon will be tough to catch, unless you have a Master Ball with you.
Catching Palkia or Dialga
Before you attempt to catch either Palkia or Dialga, you must have the following Pokemon in your team: Azelf, Mesprit, & Uxie.
As soon as you have these three Pokemon in your team, you can begin the hunt for Palkia or Dialga. To find one of these Legendary Pokemon, fly near Dewford Town until you find a large tear or portal in the sky. When you see the large tear, approach it and you will be asked if you wish to enter. Do so and you will fight either Palkia or Dialga.