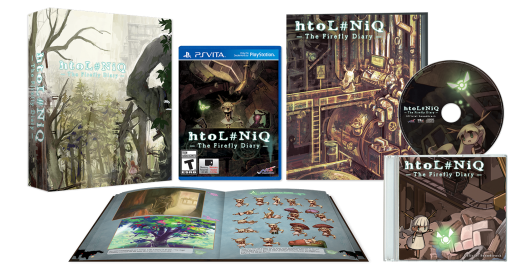 NIS America's upcoming puzzle/action game htoL#NiQ: The Firefly Diary has been announced for release in North America and Europe, with an online exclusive special edition to boot.
htoL#NiQ (stylized for Hotaru no Nikki) will be available in North America on February 24th as a Playstation Vita exclusive with a European release to follow on February 25th. The European release for htoL#NiQ will be digital only, as will the North American release in addition to a limited edition exclusive to NIS' online store.
The NIS America online exclusive limited edition for htoL#NiQ will feature a premium outer box, physical cartridge of the game, art book, soundtrack. Copies of the premium edition will be priced at $29.99, with the standard digital-only release priced at $19.99.
In addition to giving a new release date, NIS America also announced a new trailer for htoL#NiQ: The Firefly Diary which you can check out below.