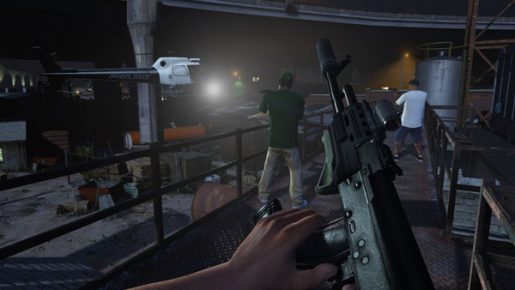 Rockstar Games officially confirmed today that the PS4, Xbox One, and PC versions of the upcoming Grand Theft Auto V will feature a first-person mode.
According to Rockstar, the first person mode for Grand Theft Auto V will be available in both Grand Theft Auto V itself and Grand Theft Auto Online. With First Person mode, players will be able to see the beautiful city of Los Santos directly through the eyes of their character, revealing all the world's glorious details in an entirely new way.
In addition to the new First Person mode, GTAV for PS4, Xbox One, and PC will host new features such as 1080p resolution at 30fps and support for 4K resolution for PC.
Grand Theft Auto V is due out later this month for the Xbox One, PS4, and PC.