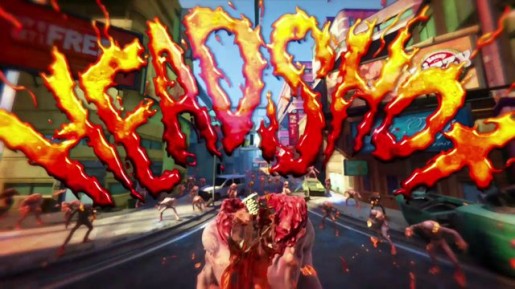 Microsoft revealed today that gamers who will pre-order the upcoming Sunset Overdrive for the Xbox One will receive several goodies when it launches on October 28th.
People who pre-order Sunset Overdrive from the Xbox Live Marketplace will earn two additional weapons, the Hangover, a series of beer cans strapped to an electrified pitchfork, and the Acordes de la Muerte, which is described as a "guitar-with-melting-candles-on it melee weapon that can bash in the skulls of vilified enemies".
As soon as gamers pick up their copy of the game and play it on launch day, they will get a costume of the game's foul-mouthed yet adorable mascot Fizzle, along with two more weapons.
Gamers who will spend $80 for the Day One Digital Deluxe version of Sunset Overdrive will take home all of the mentioned content, as well as the Season Pass. No details yet as to what content the Season Pass entails but it's good enough to know that there will be DLC coming in the future.
Sunset Overdrive is a Xbox One exclusive coming this October 28th. Check back with us near the release date for our review of the game.