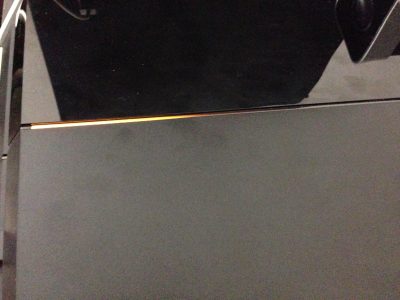 Sony recently rolled out the v2.0 software update for the Playstation 4, adding a plethora of new additions to the software and a few small hiccups. If you're like me, you might have tried turning your Playstation 4 on from Rest Mode (previously known as Standby Mode) only to be greeted by a slowly pulsing orange light. Here's a couple of steps to help reverse an unresponsive system.
First off, if your system is in Rest Mode and not responding to controller inputs or quick button presses on the power button, please do NOT unplug the AC adapter. This may cause damage to the system software and always brings up a warning when turning the PS4 on afterwards.
Instead, gently rest your finger on the entire power button and let it rest there for a short while. It took approximately 30 seconds for my system to power cycle and wake from Rest Mode, so don't worry if it doesn't respond immediately.
If this method for restoring from Rest Mode does not work for you, you may have to place the PS4 into Safe Mode and rebuild the database. Here are the steps to do so, courtesy of Sony Customer Support.
Turn off the PlayStation 4 by pressing the power button on the front panel. The power indicator will blink for a few moments before turning off.
Once the PlayStation 4 is off, press and hold the power button. Release it after you've heard two beeps: one when you initially press, and another 7 seconds later.
Connect the DualShock 4 controller with the provided USB cable and press the PS button on the controller.
After entering Safe Mode, you have a number of options available to you. The one recommended to fix the Rest Mode issue is Rebuild Database. Under no circumstance should you select Initialize PS4, as this will reformat and reset the Playstation 4 console back to factory default.