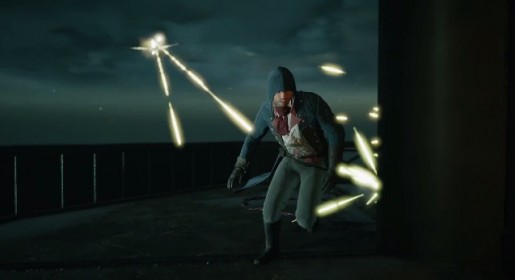 No stranger to dealing with alternate universes and simulations with its add-on content, Assassin's Creed: Unity will feature at least one time anomaly for Arno to deal with in its Animus simulations.
After a simulation goes haywire and fails to load the French Revolution data properly, it thrusts adult Arno into a future where France is being attacked during World War II. If you've ever wanted something more effective than an assassin's hidden blade or hand cannon, why not try your hand at a stationary turret and shoot down German warplanes? Check out the trailer below to see Arno in action, finally offering a scaleable Eiffel Tower.
Assassin's Creed: Unity will be available exclusive for PC, Playstation 4, and Xbox One. Unity launches in North America on November 11th with a European release to follow on November 14th.