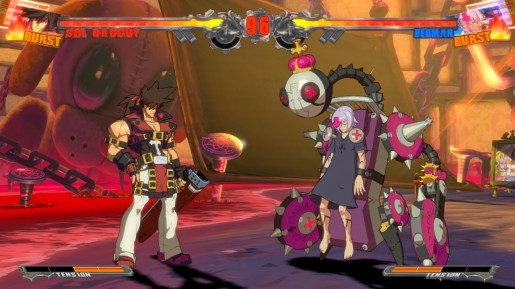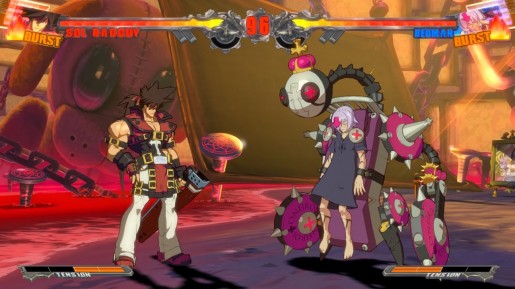 Guilty Gear Xrd -SIGN-, the stylistically named fighting game from ArcSys, has been long awaited as a followup to Guilty Gear XX Accent Core +R. Now, the time has almost come as a release date has finally been announced.
Slated for a December 16th release in North America, Guilty Gear Xrd -SIGN- will be available on both Playstation 3 and Playstation 4 platforms. Xrd will be available in two flavors: a standard edition for $59.99 and a limited edition for $79.99. Beyond getting a copy of Guilty Gear Xrd -SIGN- on bluray disc, here's a list of the extras you can get for the premium price tag.
"The Backyard" – The outer box for the Limited Edition features a replica of "The Backyard" complete with embossed gears and foiling. Dare to open the book to uncover all the goodies!

Guilty Gear Xrd -SIGN- Vocal Collection – Featuring 10 vocal-tracks, the Guilty Gear Xrd -SIGN- Vocal Collection is filled with the hard rocking tunes that the series is known for, arranged by Guilty Gear series creator, Daisuke Ishiwatari, himself!

Guilty Gear Codex – What limited edition is without its art book? The Character Book features a profile for each character from  Guilty Gear Xrd -SIGN-, as well as those from  Guilty Gear XX Accent Core Plus and  Guilty Gear 2 Overture, and a glossary of terms; a complete character history for those who have some catching up to do!

Sol Badguy "Free" Keychain – Inscribed with the word "FREE," this metal keychain is a scaled replica of the original belt buckle worn by Sol! Add it to your keys to show off something truly unique!
As an extra bonus, the DLC character Elphelt will be available as a free download on the Playstation Network starting December 16th for a limited time. After the promotional time expires, Elphelt will revert to their normal price of $7.99, similar to the promotions Atlus offered for Marie and Adachi in Persona 4 Arena Ultimax.