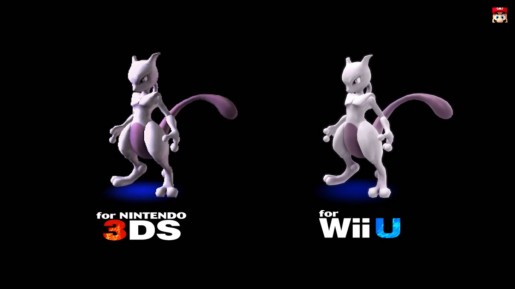 Announced during yesterday's Super Smash Bros stream, the first additional character has been unveiled for Super Smash Bros for Wii U (and 3DS).
As a free download, Mewtwo will be available for both Super Smash Bros for 3DS and Super Smash Bros for Wii U with one downside. The legendary Pokemon is only available for those that purchase (and register on Club Nintendo) both Nintendo titles. Nintendo has not announced a possible price for those that only own one version.
Mewtwo is currently in development, with a tentative release in Spring 2015 for both versions of Super Smash Bros.