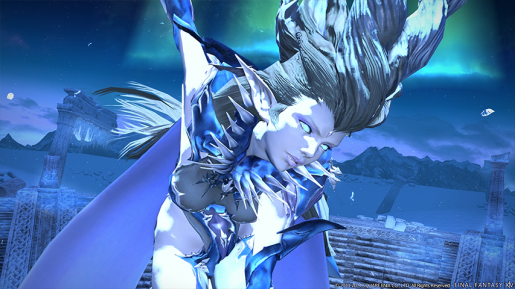 As we are nearing the release of Final Fantasy XIV Patch 2.4, Square Enix released this week a trailer showcasing the content that will be available when it launches on live servers.
Dark forces stir, growing bolder by the day, but so too do mighty adventurers, never wavering in their duty to aid the realm. Be it by assisting Alisaie on her quest in the Final Coil of Bahamut, or by accompanying Hildibrand─agent of enquiry, inspector extraordinaire─on his latest caper, these heroes are ever ready to lend their hand to Eorzea and her peoples.

Take up arms and brave new dungeons for untold spoils. Try your hand at new recipes and stake your claim in the bustling markets. Band together with the Crystal Braves and stand fast against a new primal threat─Shiva, the Lady of Frost.

There is much to see and do in the ever-changing realm of Eorzea, and today we offer you a sneak peek with the Patch 2.4 – Dreams of Ice trailer!
There's currently no word as to when the patch is coming, but we're hoping it will be out by the end of the month.