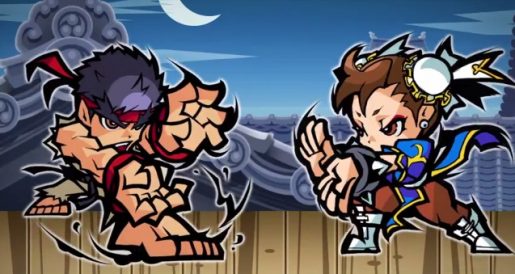 During the Ichiaki Convention (一秋千撃杯) in Japan, Capcom held a surprise announcement talking about the latest and greatest in the Street Fighter mythos. Their latest reveal is another Street Fighter title that has some fans scratching their heads.
Dubbed Street Fighter Puzzle Spirits, this new title adds another title to Capcom's growing mobile app library. Sadly, it doesn't have the same feel as the Puzzle Fighter titles. Instead, Puzzle Spirits opts for the three-colored match and destroy mechanics that so many mobile titles are known for. If you've taken a stab at Puzzle and Dragons, you'll already know the basic mechanics well. To get a better feel for Street Fighter Puzzle Spirits, check out the announcement trailer below.
https://www.youtube.com/watch?v=lFr1lYrNgYA
Street Fighter Puzzle Spirits has been given a winter 2014 release window in Japan for both iOS and Android devices. The game will be free, with in-app purchases available.