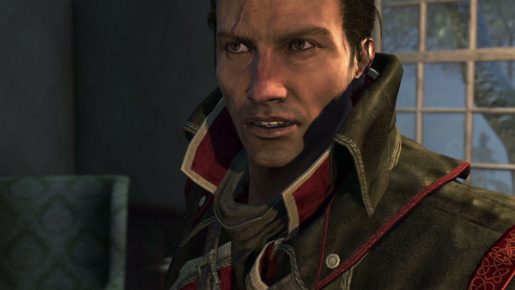 As we are nearing the release of Assassin's Creed: Rogue, Ubisoft released today a new trailer for the game that shows what the story is all about.
In Assassin's Creed: Rogue, you'll learn the dark secret that led Shay to leave the Brotherhood and follow the path of the Templar Order. From the streets of New York to the thrilling naval combat and exploration in the perilous Arctic, Shay will chase down new foes, and even a few familiar faces. Watch as he follows his own creed to hunt down every last Assassin he can to end the Brotherhood once and for all!

Set in the middle of the 18th century during the Seven Years' War, Assassin's Creed: Rogue gives players new locations across North America to explore, including the frozen North Atlantic, the Appalachian River Valley and New York. In Assassin's Creed: Rogue, players experience the Assassin's Creed universe through the eyes of a Templar. As Shay Patrick Cormac, players suffer the brotherhood's betrayal and transform into an Assassin hunter.
Assassin's Creed: Rogue is due out for PS3 and Xbox 360 on November 11th in North America and November 13th in Europe. As we all patiently wait for the release date, check out the new trailer below: