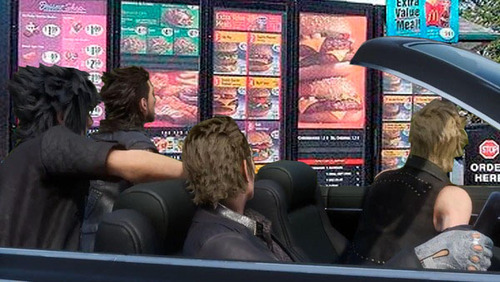 Hajime Tabata, the new director of Final Fantasy XV as well as Final Fantasy Type-0 voiced his opinions with seeing Final Fantasy make its way onto Sony's under-utilized handheld.
Speaking to IGN, Tabata said that if he were to bring Final Fantasy to the Vita, there should be an emphasis on the multiplayer aspect. Considering the upcoming 3DS-exclusive Final Fantasy Explorers, that really doesn't seem too far-fetched. Even Tabata's other directorial project, Final Fantasy Type Zero, featured a multiplayer component. With so many games switching to a more social or connected experience, it would not surprise me to see Final Fantasy pushing for more shared gameplay.
"The potential is always there, but I've been making games recently on console," he said. "Hypothetically, personally speaking, if I were to work on a Final Fantasy game for, say, the Vita platform, I would love to implement elements of co-op play and versus play, and have a Final Fantasy that has roots in allowing for people to play together."
Final Fantasy Type-0 HD launches in North America on March 17th, 2015. Copies for both PS4 and Xbox One will include exclusive access to a Final Fantasy XV demo. Both titles will be directed by Hajime Tabata and the latter could quite possibly see their console release sometime in 2015.