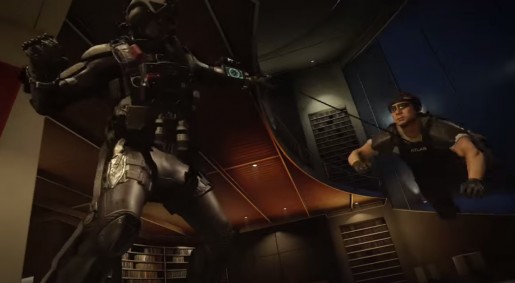 Activision and Sledgehammer Games have released a new trailer for Call of Duty: Advanced Warfare showing off a few keypoints to both the campaign and multiplayer, including a brand new mode revealed called 'Exo Survival.'
Exo Survival builds upon the Survival mode first released in Modern Warfare: Mobilized and Modern Warfare 3 where you and up to three teammates are pitted against increasingly difficult waves of soldiers – not the mindless zombies you might be used to in other games. Between each wave, you can upgrade your gear or invest in some new perks to improve your odds of surviving just one more wave. Exo Survival adds upon that by giving the enemy A.I. much of the same tools at your disposal. Cloaking, rockets, just about anything you can use, the enemy can throw right back at you.
You can check out the new reveal trailer for Call of Duty: Advanced Warfare's Exo Survival mode below. Advanced Warfare will launch on both PlayStation and Xbox consoles as well as PC on November 4th, or a day early on November 3rd with select Day Zero preorders.