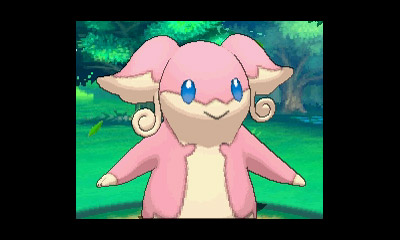 Nintendo officially confirmed today that Pokemon Omega Ruby and Alpha Sapphire will be getting another new Mega evolution when the two games launch later this year.
The new Mega evolved Pokemon that fans can expect in Omega Ruby and Alpha Sapphire is named Audino. No information was revealed as to what Pokemon Audino was from.
Here's the description of the Mega Audino:
Before Mega Evolving, Audino is known to use the feelers on its ears to tell how others are feeling or when a Pokemon Egg might hatch. It may have either the Healer Ability or the Regenerator Ability. After Mega Evolving, Mega Audino adds Fairy-type to its Normal-type, automatically gaining all the advantages of a Fairy-type Pokemon. Mega Audino also always has the Healer Ability.

Thanks to its improved Defense and Special Defense stats, Mega Audino can be a great support in Double Battles.
Check out the trailer below: