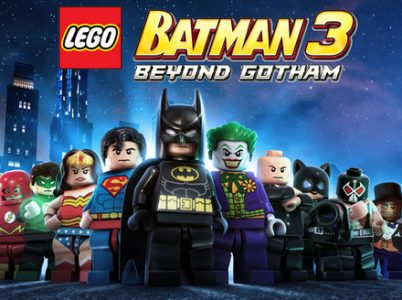 Warner Bros. Interactive is pleased to announce today the release date to the much awaited Lego Batman 3: Beyond Gotham.
In LEGO Batman 3: Beyond Gotham, the Caped Crusader joins forces with the super heroes of the DC Comics universe and blasts off to outer space to stop the evil Brainiac from destroying Earth. Using the power of the Lantern Rings, Brainiac shrinks worlds to add to his twisted collection of miniature cities from across the universe. Now the greatest super heroes and the most cunning villains must unite and journey to different Lantern Worlds to collect the Lantern Rings and stop Brainiac before it's too late.
Fans of the LEGO Batman game can look forward to Beyond Gotham this November 11th. The game will be available for Xbox One, Xbox 360, PlayStation 4, PlayStation 3, Wii U, Nintendo 3DS, PlayStation Vita and PC.
Check back with us near the release date for our review and coverage of the game.