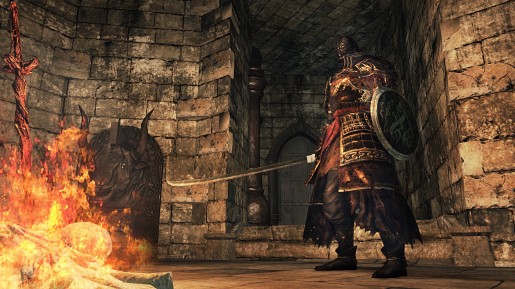 The second chapter in Dark Souls 2's The Lost Crown DLC trilogy is now available to those who wish to challenge themselves once again with new bosses, new enemies, and new areas to explore.
Players that survived the Crown of the Sunken King DLC are surely brave enough to take on this next arduous journey to explore new environments, vanquish horrid enemies, solve traps, and defeat gruesome bosses. Crown of the Old Iron King features an entirely different environment to conquer compared to Crown of the Sunken King; players will see a world ravaged by lava, heat, and ash and of course… death lays in wait around every corner.
Gamers who purchased the Season Pass will get the DLC for free. As for those who want to buy the DLC individually, they can get the "Crown of the Old Iron King" DLC for $9.99.