While not on trials trying to defend the lives of both yourself and your fellow classmates, there's plenty of free time to spend. During this downtime, you can hunt down Hidden Monokuma figurines to grant more coins, try your hand at a gacha-style lottery machine to win gifts, and use those presents during pseudo-dating scenes with your fellow classmates. One welcome addition to Danganronpa 2 is a gift machine at the local supermarket that lets you purchase specific gifts, albeit at a much higher coin price. With a diligent enough eye for those hidden figurines as well as a deft hand at the student trials, you might never have to worry about running out of coins for gift purposes.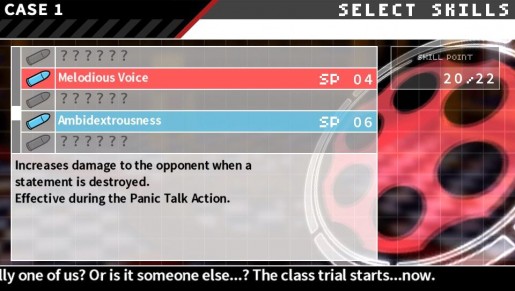 Spending your free time with your classmates comes at various intervals in the story, typically once or twice during a given chapter before a murder happens. Sure, you could just go straight to bed and sleep it all the way, but the game rewards you for taking the time to grow closer to your classmates. Every student has unique dating-esque scenes with the main character and can unlock additional skills to take into the trials, increasing your collective odds for survival.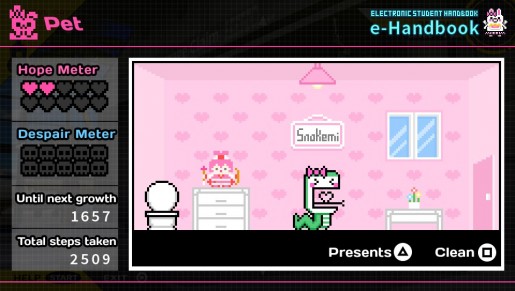 Danganronpa 2: Goodbye Despair also features other little side events to help improve your spirits and get your mind off of the murderous setting. There's a tamagotchi pet simulator that's pretty laid back and easy to take care of. After so many steps, the pet will evolve into another form, but over time it will also poop all over the place, so it's important to take the time to check up one it every once in a while to clean up or offer it a gift to raise its hope. After finishing the first trial (and every trial afterwards), levels open up for a top-down action game featuring Magical Girl Usami, the bunny mascot of Danganronpa 2. This little action RPG is a nice break from the tense action of the main game with rewards of monocoins that can be used back on the other side for more gifts.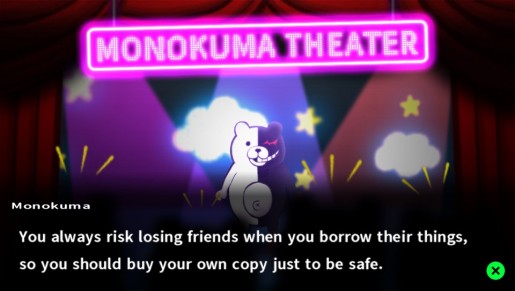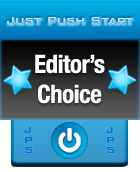 Danganronpa 2: Goodbye Despair takes everything that was good about the first game and expands on it. The first case, rather than acting as just a basic tutorial to ease you into the world, throws you straight into the deep end and doesn't quit. If you can suspend your disbelief, the game starts off strong right from the start with no sign of stopping. Everything you love about high-tension courtroom dramas, high-school hi-jinx and awkwardness, and the willpower to overcome despair is all here in full and well worth trying out if you own a Vita. Just make sure to buy your own copy!
[Editor's note: Danganronpa 2: Goodbye Despair was reviewed on the Playstation Vita platform. A copy was provided to us by the publisher for review purposes.]
Danganronpa 2: Goodbye Despair Review

,