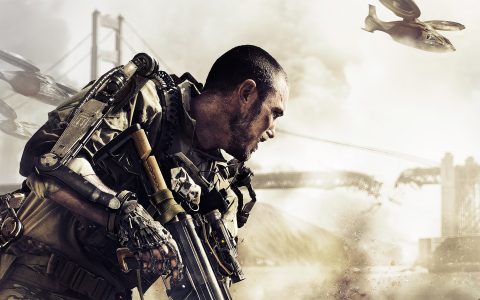 The next update to the Call of Duty franchise has already been confirmed to be a futuristic entry, but nothing has been shown on the multiplayer gameplay. Now, in less than ten minutes, Activision and Sledgehammer Games are preparing to show off the multiplayer features for the first time.
Dubbed Advanced Warfare, this entry into the Call of Duty franchise focuses on a world filled with PMC's and is set many years into the future, giving an alternate take on what war would be like if our military technologies kept advancing and upgrading. New conventions like the Threat Detection Grenade and quantum rifles change up the gameplay from the days of stun grenades and bolt-action rifles.
The multiplayer reveal for Advanced Warfare will start at 10am PST on August 11th. You can see the live reveal for Call of Duty Advanced Warfare's multiplayer segments exclusively on IGN's Twitch stream here.