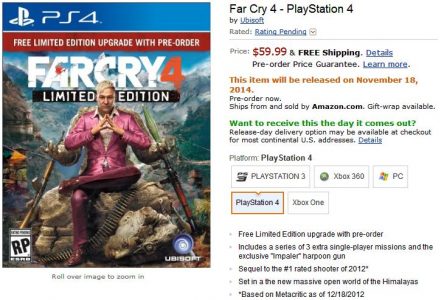 It looks like Ubisoft may have changed the cover for Far Cry 4 due to people saying it looked racist.
A new cover for Far Cry 4 has now been listed on Amazon. It shows the main villain by himself. Before, the villain was sitting down with a black soldier down on his knees.
This new Far Cry 4 cover is more politically correct and shouldn't really offend anyone now. The game itself comes out November 18th.