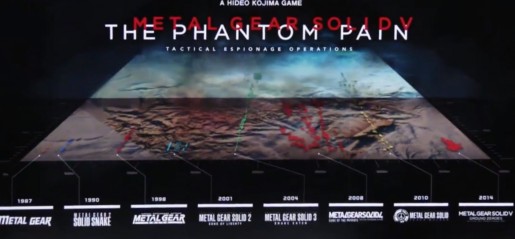 Hideo Kojima has shown a map that outlines how big Metal Gear Solid V: The Phantom Pain will be.
Kojima wasn't wrong when he said The Phantom Pain will be 200 times larger than Ground Zeroes. The map of The Phantom Pain is bigger than ever other Metal Gear Solid game combined. It truly will be a very very large game.
Kojima will be showing more of The Phantom Pain at E3. Hopefully he's able to announce a release date as many people would have finished Ground Zeroes multiple times by now.