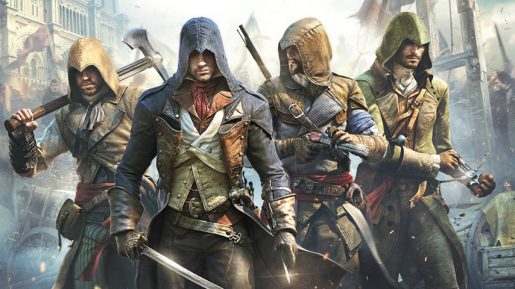 While we got a reveal of Assassin's Creed Unity in the past, Ubisoft took the opportunity to give it the special treatment at E3 with appearances during both the Microsoft and Ubisoft conferences, as well as on the showroom floor. However, one piece of controversy has cropped up due to the lack of playable female assassin's in the game.
Initially, Ubisoft technical director James Therian told VideoGamer that playable females were planned before realizing the workload would have been greatly increased just by doing so. Ubisoft then put out an official statement through Gamespot, which said:
We recognize the valid concern around diversity in video game narrative. Assassin's Creed is developed by a multicultural team of various faiths and beliefs and we hope this attention to diversity is reflected in the settings of our games and our characters.

Assassin's Creed Unity is focused on the story of the lead character, Arno. Whether playing by yourself or with the co-op Shared Experiences, you the gamer will always be playing as Arno, complete with his broad range of gear and skill sets that will make you feel unique.

With regard to diversity in our playable Assassins, we've featured Aveline, Connor, Adewale and Altair in Assassin's Creed games and we continue to look at showcasing diverse characters. We look forward to introducing you to some of the strong female characters in Assassin's Creed Unity.
From their statement, it sounds like there will still be standout female characters in Unity, but they just won't be playable this time.