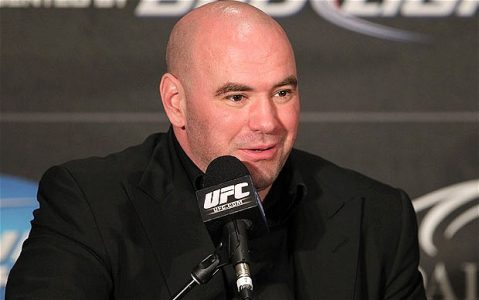 Dana White may be the President of UFC, but he's not really good at playing EA Sports UFC.
Dana White recently visited EA and played a little match of EA Sports UFC. In a vlog video, Dana White plays the game with Cabbie Richards from TSN Sports. He gets beat easily and has to do 10 push-ups for losing.
At the end of the segment, he admits he's no good at playing EA Sports UFC and would rather stick with older games like Pacman instead.
Check out the video from the 3 minute mark so see the amusing segment: