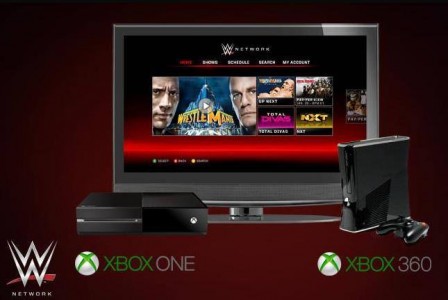 WWE has announced that the WWE Network is now available for the Xbox One platform.
WWE Network comes to Xbox One two months after it debuted back in February earlier this year. You will need to have an Xbox LIVE Gold subscription in order to use WWE Network. The service is also only available for USA customers only. WWE plans to roll out the network in other countries from late 2014 onward.
WWE Network is only $9.99 per month with a six month commitment. You can access a ton of unique programming plus every PPV event is live for you to watch. You also have access to a ton of old content too.