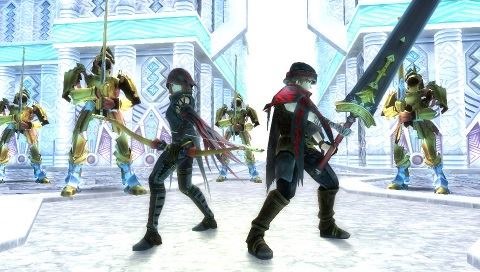 XSEED Games released this week a new DLC for the critically acclaimed Ragnarok Odyssey Ace for both the PS3 and PS Vita.
The new DLC that is available today are outfits from the hit Soul Sacrifice. By downloading the DLC, you can get the following outfit pieces for your character:
Noble Raiment (male & female), Sorcerer's Hood (male & female) and Librom (headpiece)
Gapap Tentacle (headpiece)
Homesick Sakura (headpiece)
In addition to Soul Sacrifice DLC, there will be two more free DLCs that will be available for download through the PlayStation Store:
Emil Chronicle Online DLC – May 6th:
Tiny Costume, Tiny Alma, Tiny Doll, Tiny Hat, Tiny Headgear and game music
Cool Sunglasses
Ancient Tiara

Puzzle & Dragons DLC – May 13th:
King Metal Dragon Helm and game music
Great Sage's Hat
Silk Hat
For those who haven't picked up Ragnarok Odyssey Ace yet, XSEED will release a demo on the 13th of May.