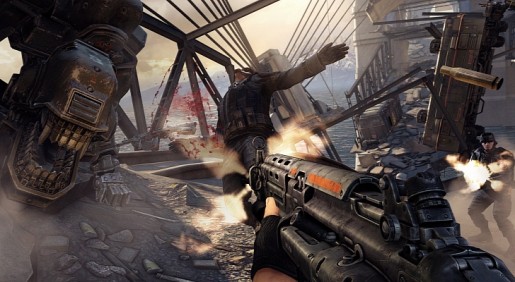 Wolfenstein: The New Order is only a few days from release so fans are pretty excited as this entry is getting a lot of hype. Rightfully so, a huge focus on singeplayer and gruesomely awesome looking graphics. What's not to love? Except Nazi's.
Wolfenstein's launch trailer is titled 'House Of The Rising Sun' which is basically a story trailer showcasing the Nazi's taking over key points in the world and BJ Blazkowicz's journey to stop the Nazi regime. Check out the action-filled trailer below.
Wolfenstein: The New Order is set to release on PC, Xbox 360, Playstation 3, Xbox One and Playstation 4 on Tuesday, May 20th.