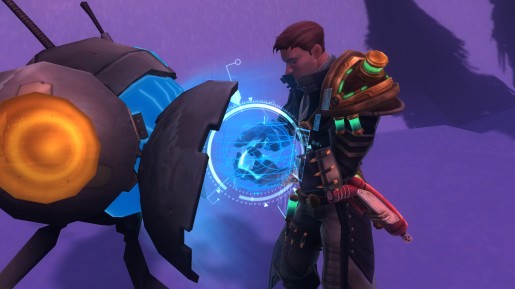 With a release less than a month away on June 3, Carbine Studios opened up the floodgates yesterday to launch a 10 day Open Beta for their MMORPG WildStar. The developers aren't just putting the Open Beta out there, but also talking it up a great deal, including the product director that says this is "the best damn MMO."
Carbine Studios released some statements that were said during a recent livestream from a number of those involved with the process, including the product director Mike Donatelli, development director Matt Mocarski, and DevSpeak producer Stephan Frost.
-"We have the best damn MMO that's you're going to play this year. Period. End." – Mike Donatelli
-"If you are going to sell an MMO for the box price with a $15 subscription you got to give them the value. Month after month we will release more content for every play style." – Mike Donatelli
-"We have an entire expansion worth of content that we plan to launch over the next 12 months," Mike Donatelli
-"We have a whole zone that's coming in the very first patch post-launch," Mike Donatelli
-"Best Housing of any MMO, ever," Matt Mocarski
-"We are the first ever MMO to do mount customizations (we have hoverboards in the game if you didn't know)," Matt Mocarski
-"The 40 man Raid is bat s$@# insane," Mike Donatelli
-"We definitely have the best Raids of any MMO," Stephan Frost
If this isn't enough to get you pumped for the game, I don't know what is. Check out the open beta for WildStar right now through May 18 and look for the full game to arrive on June 3.