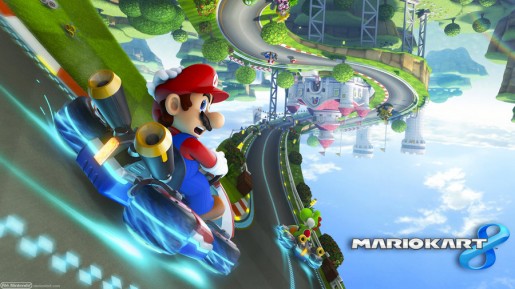 The much anticipated Mario Kart 8 is about to reach the finish line with a release date less than three weeks away on May 30. However, for those that absolutely cannot wait to get your hands on the game, GameStop will be holding a four hour trial race for you this coming Saturday and Sunday.
Over 2,700 GameStop locations will be holding a special Mario Kart 8 event this coming Saturday and Sunday, May 17 and May 18, from 12-4 pm, where you can try out the latest entry in the racing series. Those who try out the game at this event and also pre-order the game at that time will receive a special double sided Mario Kart 8 poster as well.
To see if your local GameStop is participating, check with your zipcode at the link right here. If not, you won't have much longer to wait as Mario Kart releases for the Wii U on May 30.