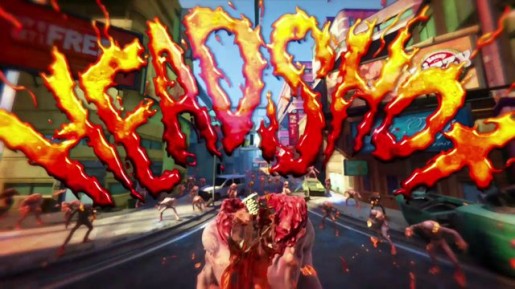 It comes with no surprise that Insomniac Games has a new unique IP on their hands once again. They are one of the most innovative developers out there and with something as colorful and seemingly whacky as the Sunset Overdrive trailer at last year's E3 many did not know what to expect when the game finally showed up.
What everyone ended up getting was an insanely colorful world that is surprisingly M-Rated in the execution with a giant corporate figurehead creating the most addictive beverage on the planet that may have just caused this crazy post-apocalyptic situation. Check out the gameplay video below that introduces everyone to the world of Sunset Overdrive.
Sunset Overdrive is set to release exclusively on Xbox One, Fall 2014.