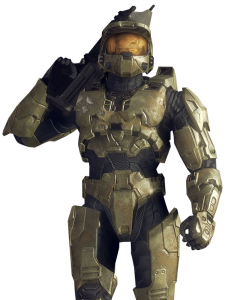 If you've never played a Halo game before, now is your chance as all the main entry games will be ported to Xbox One.
With the announcement that Halo 5: Guardians will be out in Fall 2015, there was no announcement for 2014. Many people thought a Halo 2 remake will be ported to Xbox One, but it appears every main game will be ported in a huge collection.
The massive release will be called Halo: The Master Chief Collection. It's likely the release won't include Halo Reach or ODST since Master Chief didn't star in those games. This should be too much of a worry as four games in big enough.
Microsoft is likely to officially announce this all at E3.